Super-powered Desktop that won't Break the budget.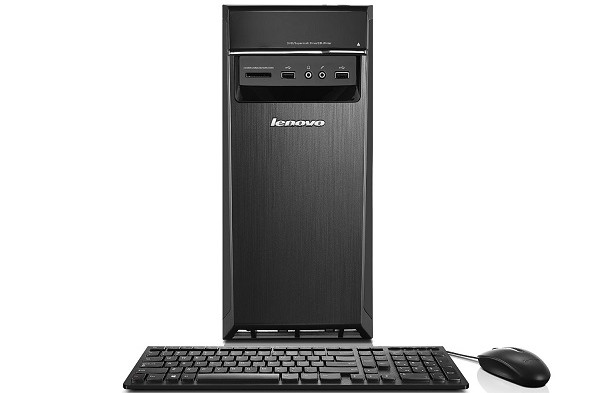 This Page is from 2016 has been depreciated… look at our current items or contact us for newer recommendations!
Desktop: A great base model(i7 6th generation) desktop that will be more than fast enough for the most users with a couple easy upgrades. At the time of posting this Desktop is $553 Ships from and sold by Amazon.com with Amazon Prime shipping. The total with the upgrades below comes to about $740. The Desktop also comes with a keyboard and mouse, don't forget you may need a monitor.
Memory: Comes with 12gb divided in 2 slots(8GB +4GB). Replace the 4GB with 1 of these to have an 16GB machine which is plenty for most users. This machine will take a maximum of a 32GB kit(2x16GB) sticks.
Hard Drive: The best upgrade you can do, add a Samsung Solid State Hard Drive to bring boot times down to a few seconds while also making your computer's hard drive immune to knocks and bumps. Just choose the size that meets your need and your budget. We prefer Samsung and believe it's fully superior to all other options on the market in the same price range. They have 3 lines, the Pro(10 year warranty) or the EVO 850(5 year warranty) is what we recommend for top performance. They now have a EVO 750 product line that we don't recommend for the minimal price savings. Here is a 500GB EVO 850 Samsung. The amount of space may be higher than most users need especially in a business environments where movies and games are not used much.
Limitations:
Windows 10 Home (Can be upgraded to pro at anytime through the control panel for $100).
1 Year Warranty (We choose Lenovo in part due to it's low failure rate but you can always tack on an additional warranty when purchasing through Amazon. The memory comes with a lifetime warranty and the hard drive we recommended comes with 5 years.)
Gaming/Graphics upgrades. A graphics card upgrade can be tricky on this system as the power supply is very small (180 watts) and would most likely need to be upgraded to handle a high end gaming video card. Also the hard drive connectors are limited so upgrading to more than 1 hard drive may also be tricky and require additional hardware.