Foodsaver Vacuum Sealer for Mason Jars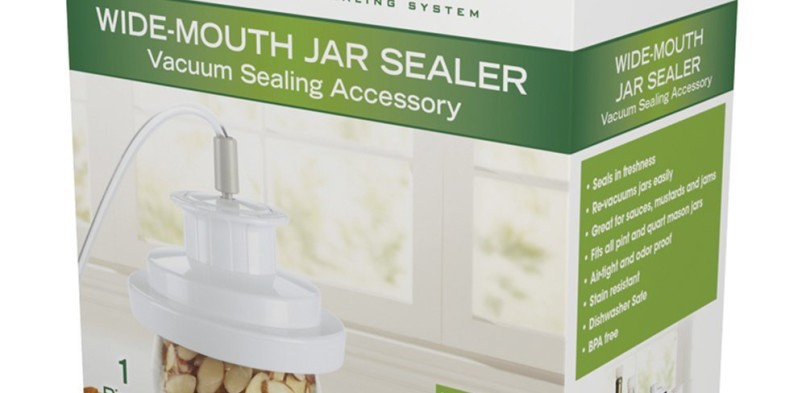 Awesome product… did you know you can make a salad, Put it in a mason jar, vacuum seal it in 20 seconds and it will stay for a week in the fridge even with dressing in the jar.  Lettuce still crisp and fresh. Just one awesome use of many.
Note, to use on a mason jar, you will put only the metal plate lid on, put the attachment on, run the machine, then remove the attachment and the metal lid will be stuck to the jar. Then put on your ring for extra protection and you are done!!!
Food saver machine (comes with the tube to connect the mason jar attatchment):
[ASA]B0044XDA3S[/ASA]
Regular/Small mason jar lid attachment:
[ASA]B0000CFFS6[/ASA]
Wide Mouth/Large mason jar lid attachment:
[ASA]B00005TN7H[/ASA]